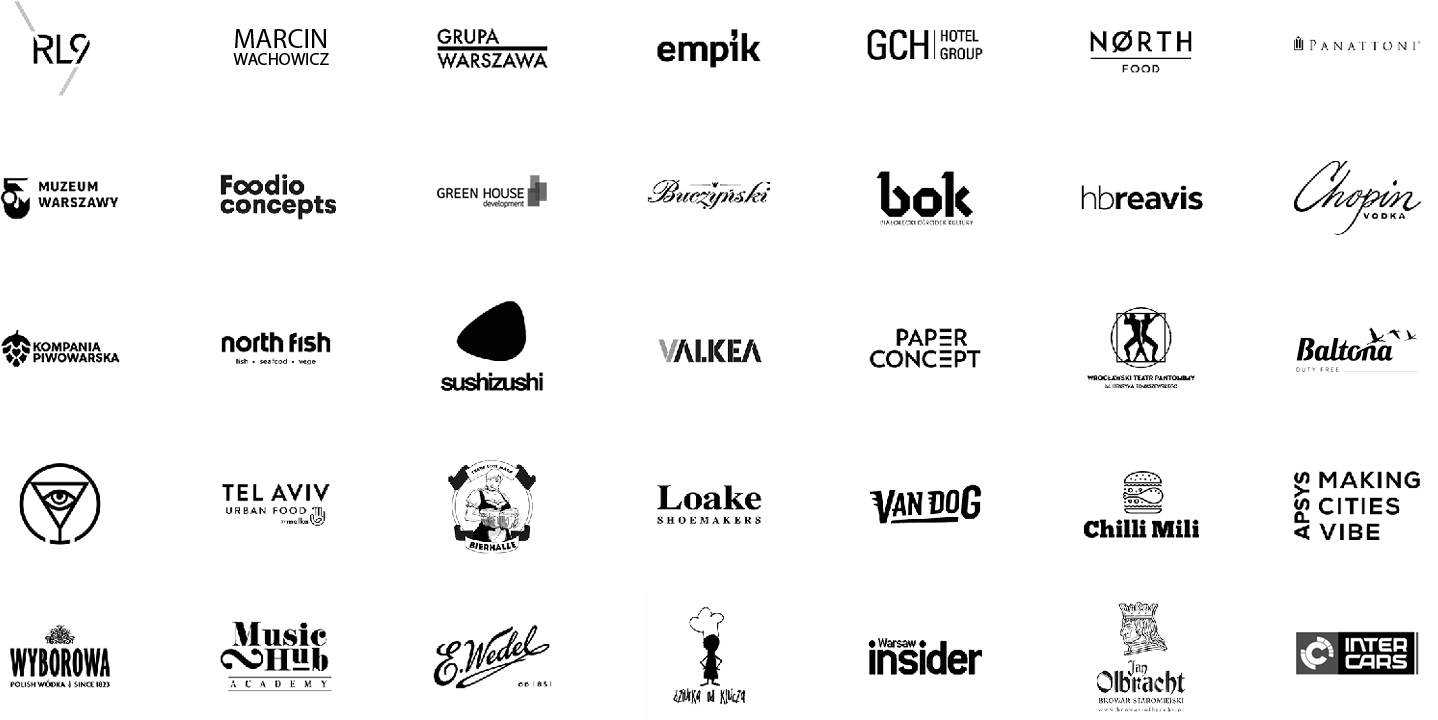 We appreciate cooperation with each Investor, regardless of the scope of the order, its budget or the project character. Since the beginning of our activity we have managed to build lasting relations both with companies and with individual persons. This cooperation has resulted in unique projects and solutions which give pride to us and our employers.
---
CUSTOMERS ABOUT US
---
"The design and architecture agency 370 Studio supported me when realizing three projects, including creating the latest one – an individual tailoring salon in Warsaw. Starting from the concept, until the final realization, the team of 370 Studio helped me take all the strategic decisions, they executed their own supervision and at the final stage they were responsible for equipping the salon with all the branding and graphic elements. Professional approach to the customer, splendid ideas, flexibility and open minds make 370 Studio my first choice in each investment to come.
Marek Buczyński – owner of Buczyński Individual Tailoring
---
"I recommend 370 studio as a professional partner in creating a comprehensive visual identity for a company. They have created both business cards designs and large-format advertisements. Thanks to their reliability, the materials prepared for the network of fitness clubs Zdrofit have always presented a high standard. 370 studio has won a regular customer in our company.
Karol Dzik – PR Manager Zdrofit
---
"My cooperation with 370 degrees studio was pure pleasure. The team working on the project of my website was exceptionally professional and prompt, and the marvelous atmosphere during work made me sure that it is them who I will choose next time.
Wonderful people! Highly recommended 🙂
Olga Matuszewska – singer, lyricist
---
"I am delighted to review positively and thus recommend the work of the architects from 370 Studio. This group of young, talented professionals and friends helped us realize the project of refreshing the image of the restaurant Bierhalle Arkadia in Warsaw. All our remarks and expectations at the initial stage of the project were correctly interpreted and carried out in the form of the design and its realization that followed. A vital element distinguishing the work of Studio 370 is the knowledge of budget realities and being consistent in the adopted plans. We will certainly continue our cooperation in new projects and in the visual identification of our brand Bierhalle.
Jerzy Becz – Bierhalle CEO