---
WE CREATE INTERIORS AND GRAPHICS
---
WE SPECIALIZE IN HOSPITALITY & HORECA
We combine architectural, graphic and organizational skills so as to create coherent interior designs as well as visual identifications to remember.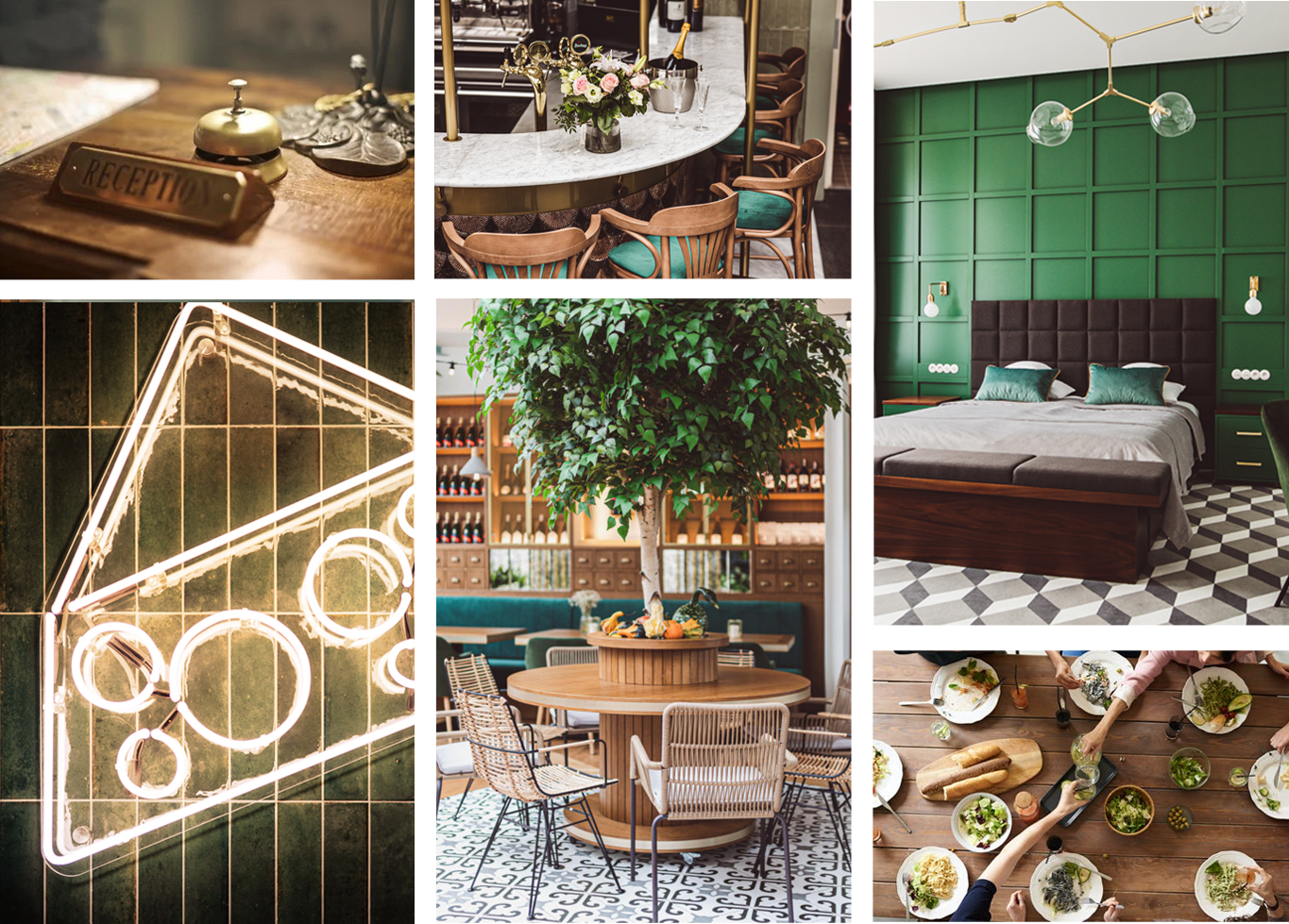 ---
AND WHAT CAN WE DO FOR YOU?
Interiors
We create works both for commercial clients and for individual customers. We carry out designs of shops, restaurants, exhibitions, shop windows, single-family houses and suites as well as venues of outdoor events. Each project of interior design begins with a non-committal meeting, during which we talk about the character of the interior as well as about the Investor's individual needs.
---
WE DESING AND ORGANIZE ALL ELEMENTS OF INTERIOR DESIGN AND VISUAL IDENTIFICATION.
---
Interior design that inspires
We have designed, realized and introduced dedicated solutions for exceptional places for years already. We create interiors with a souls – where you want to return again and again. You can benefit from our many years of experience – especially for you, we will create the interior arrangement that your place well deserves.
Designing bars, offices, hotels, cafés, restaurants – Warsaw
Our design studio deals with comprehensive interior design taking into account the Investors' individual needs. Effective and original interior arrangements of cafés, eating places, or restaurants, designing window displays and shop displays – this is but a small part of what we do both in Poland and abroad. In our rich portfolio, you will also find designs of bars, hotels, offices, or display space. We design interiors from A to Z, from the general concept of the interior to the tiniest detail.
Visual identity of the designed interiors
In 370 studio we believe the most successful interior designs of hotels, cafés, or restaurants are those characterized with coherence at all levels – taking into account both the design of the place and the advertising strategy. To this purpose, we also provide comprehensive branding. Properly laid out and realized visual identity of the brand enables it to become known on the market and to systematically strengthen its position. This is why we will be glad to prepare an interior design of an eating place, an office, or a selling space for you, at the same time working out a coherent and efficient communication strategy for your brand that will measurably increase its recognisability and good reputation.
Professional graphic design
Do you want to know how we do it? We continuously collaborate with talented and experienced artists for whom graphic design – both manual and digital – is the greatest passion. Thanks to this, we provide highest quality dedicated promotional materials, being the key to success of every advertising campaign.
Many satisfied clients have trusted us so far – do not hesitate to join them and see that we know interior design better than anybody else!