DINING ESTABLISHMENTS
Designing restaurants and bars by 370studio started as a result of two of our passions combined: love for food and love for interiors. Being frequent visitors of bars and restaurants ourselves, we create spaces to which we would like to come back. Designs of bars or rather generally designing dining places is thus particularly important to us. We approach each subject individually, searching for original solutions highlighting the character of the concept and revealing its unique features. We combine our many years' experience for the HoReCa sector with our technical knowledge and artistic passion and skills. Each project is completed with our knowledge of visual communication, creating unique designs of dining establishments, which thus become places to remember.
---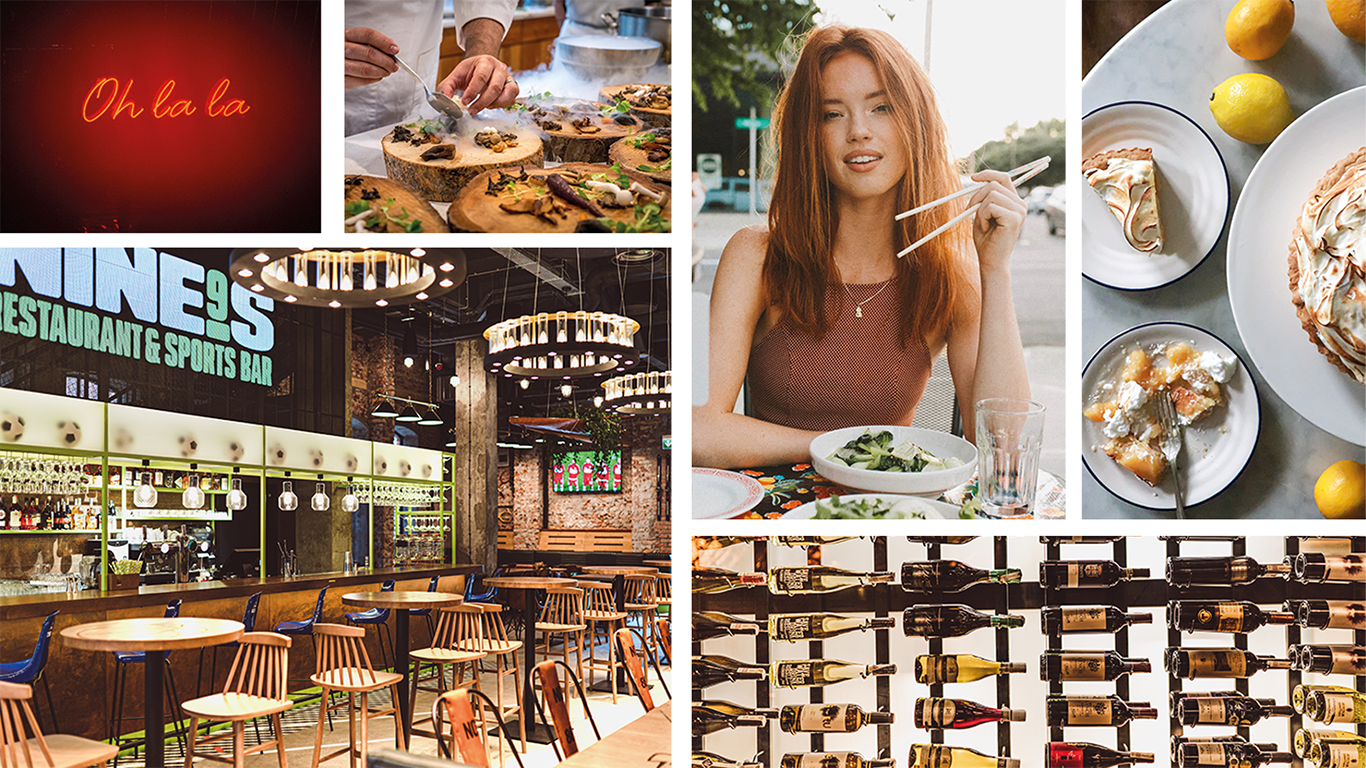 ---
CONCEPT DESIGN

We are present at every stage of each design. We will help invent the concept from scratch, create the best offer, the communication style, as well as the image of the new brand. We are ready to make a professional and original dining establishment design. We will also be happy to support the already existing brands during an audit, by conducting a thorough analysis of the present character of the place and indicating the possible paths of development. Optimizing and arranging the dining establishment can translate into enhancing the way it functions and thus – into measurable profits. In order to be successful, a concept has to be well thought out and then completed with a professional design. In our portfolio, there are numerous successful liftings of restaurants. We will be happy to tell about them during a meeting. Do you already have an eating place or are you planning to create a new place? Do not hesitate to contact us!

INTERIOR DESIGN

The devil is in the details: both the invisible ones (installations, regulations and norms, work ergonomy) and those the Guest immediately sees (the character of the place, the atmosphere, the offer). In our designs, we take care of each detail because we are aware all of them make up the Guest's experience. A good arrangement of dining place interiors translates into the satisfaction of both their staff and their visitors. We create interdisciplinary designs involving the necessary arrangements by experts, fitted furniture design, as well as a list of furniture elements. We supervise the realization of the project up till the end.

THE PLACE'S BRANDING

To ensure a coherent character of the brand, and to enable it to efficiently communicate with the customer, we also offer graphic design: starting with the logo, through the menu, the selection of the staff's outfits as well as other visual elements. It is essential for the branding and the dining establishment interior design to be coherent! Good marketing is good business.